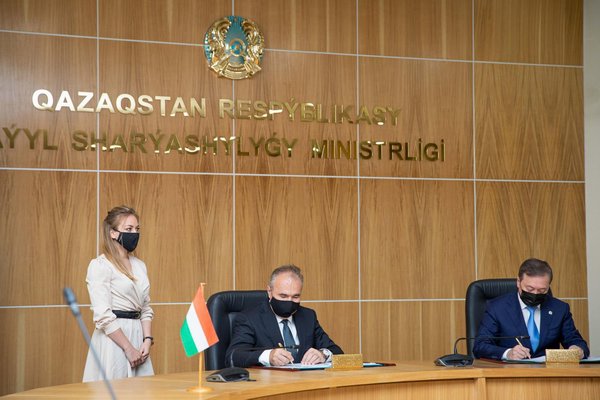 On 20 May 2021, the Minister of Agriculture, István Nagy discussed with Omarov Szaparkhan, Minister of Agriculture Kazakhstan, the further directions for mutual development of partnership and cooperation between the two countries. There is a huge potential in bringing together the world class Hungarian seed sector and the vast production areas of Kazakhstan, especially in the field of corn.
Photo: István Fekete
https://kormany.hu/hirek/erosodo-agrarkapcsolatok-kazahsztannal
Törökszentmiklósi Mezőgazdasági Zrt.