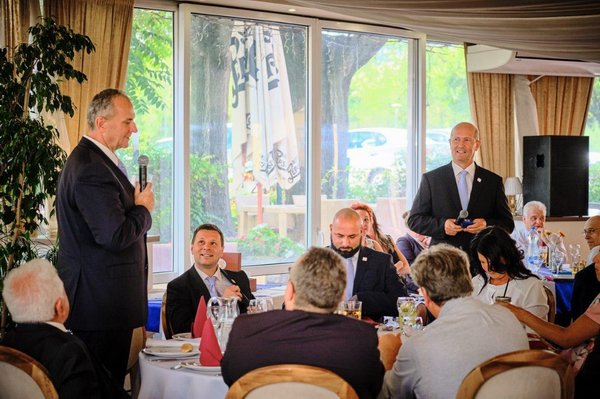 In July CER group held its annual railway day for the workers. The event was welcomed by Mr Márton Kukely, CEO of CER Cargo Holding SE. Mr László Horváth owner of the CER group, Mr Tamás Heinczinger CEO of CER Hungary and Mr István Estók Managing Director of CER Slovakia all held a speech.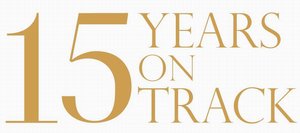 This year the group celebrates its 15th anniversary and in this context leaders have spoken out in their speeches about how CER had started off and what progress has it made ever since.
The two main bases of development are the following: for more than 15 years have most of the professionals worked for the company and are working on their professional skills and experience in delivering flexible, quality performance of their transport tasks, passing on their enthusiasm and knowledge to the younger generation colleagues. The other is based upon a solid partnership with their clients, who are entrusting the company more and more transport businesses. CER is now present in four countries besides Hungary and is expanding in Slovakia, the Czech Republic and Croatia.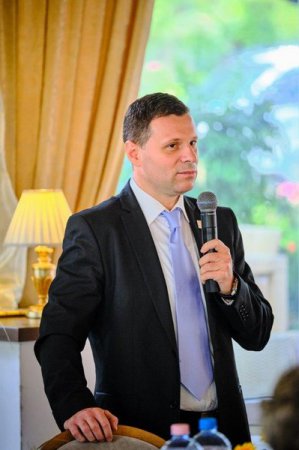 The management suprised its employees with two cakes to celebrate the 15 year jubilee. One cake was sliced by Mr László Horváth and Mr István Bárány "dreamers" about establishing CER and the other by Mr Márton Kukely, Mr Tamás Heinczinger and Mr Zsolt Horváth "executors" of CER.