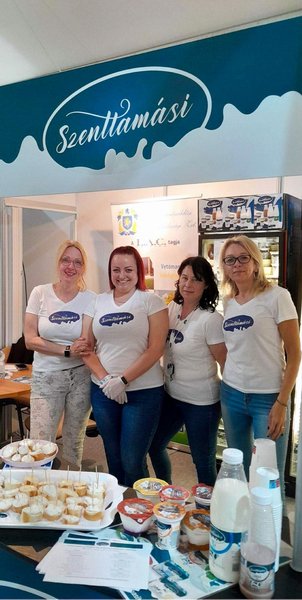 The Törökszentmiklósi Mezőgazdasági Plc., which started intensive growth with Szenttamási milk in the eastern and southeastern regions of the country, could not miss the XXX. Livestock and Farmer days.
In the third hall of the three-day event, which was held again this year in Hódmezővásárhely, visitors were awaited with fresh product tastings and surprises.
In addition to getting to know and tasting the range of dairy products at the stand, future reseller partners also had the opportunity to make contact and get to know the partner structures.
The real flavors of peace have been a great success this year among visitors and professional partners who are receptive to quality domestic products.