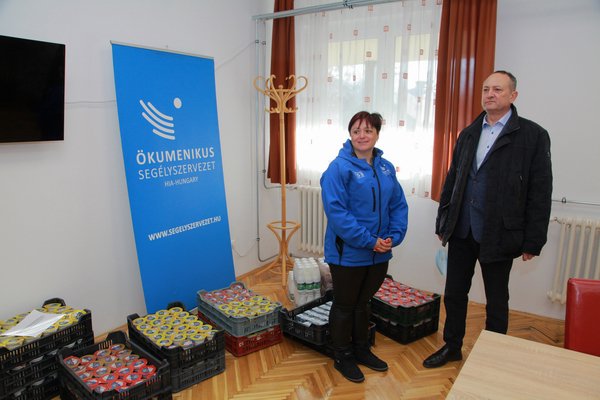 The owners of the Szenttamási dairy farm decided to support it
Törökszentmiklósi Mezőgazdasági LTD has reached the final stage of the Szenttamási dairy project, which was implemented from a source supported by the European Agricultural Fund for Rural Development. During the trial production, the management of the company suggested that the high-quality milk generated during the process be offered for charity.
Törökszentmiklósi Mezőgazdasági LTD has completed its modernization of the Szenttamási cattle farm. As a result of the investment supported by the Hungarian Government, a cattle farm with modern buildings, technology and service facilities was established at the Szenttamási dairy farm. In addition to the modernization of the plant, a dairy plant was also established, in which a high-quality product is produced under its own brand name - Szenttamási tej.
As the dairy project is nearing completion, the so-called trial production has also started, which means that the details of the production process are now being checked, at the end of which the same high quality milk is produced and finally put on the shelves. The owners expressed their intention to help during the trial production process, for which the help of charities operating in the area was requested.
"We also strive to save value during our economic activities, which is why we wanted people in difficult situations to have access to a quality Hungarian product. We visited two organizations in Szolnok, who help those in need to work together: we deliver their dairy products to them as a donation, and they distribute them as needed as the holidays approach," mentioned Péter Tacopulosz, CEO of Törökszentmiklós Mezőgazdaság LTD.
The Homeless Assistance Service of the Human Service Centre of the Szolnok Micro-Regional Association and the Temporary Home for Families of the Hungarian Ecumenical Relief Organization in Szolnok received the promised dairy products today, thus helping more families as the holidays approach.
Törökszentmiklósi Mezőgazdasági LTD