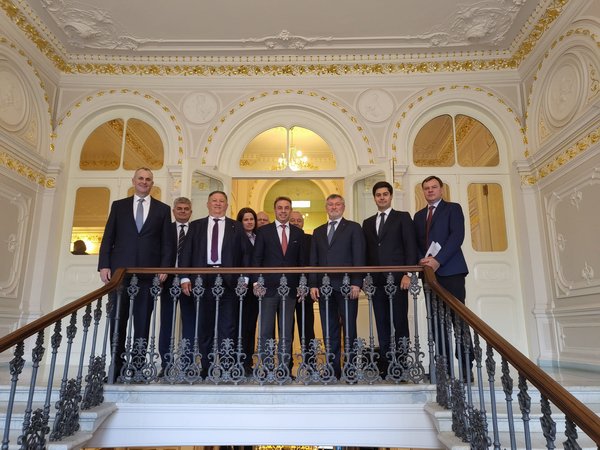 Russian Railways Logistics and CER Cargo Holding discussed further steps to develop cooperation.
On October 19, in Moscow, Dmitry Murev, CEO of Russian Railways Logistics, met with the president of CER Cargo Holding (Hungary) Lazlo Horvath. The meeting was held with the participation of the management of the Russian Railways Holding and the representatives of the Ministry of Innovation and Technology of Hungary.
During the meeting, the parties exchanged information on the ongoing activities on the issue of the Russian-Hungarian joint venture in the field of railway transportation, and also discussed additional parameters for the formation and functioning of the joint venture.
The participants agreed to continue further work in the framework of expert groups created from representatives of Russian Railways Logistics and CER Cargo Holding. The parties also confirmed their intention to establish a joint venture by the end of 2021.
In the context of a steady growth in trade between China and Europe, the creation of a Russian-Hungarian joint venture will create a competitive and reliable service for organizing transit rail freight for customers from China, the CIS countries and the EU.
It is planned that the joint venture to be created will provide the services of a freight forwarder-coordinator for logistics in organizing cargo transportation from the Chinese provinces through Russia and Hungary to the countries of Southern Europe, the Balkan countries and vice versa.
https://iho.hu/hirek/elorelepes-a-vasuti-arufuvarozasban-tovabb-fejleszti-az-egyuttmukodest-a-cer-es-az-orosz-vasut